Cleaning out the bottle catchment drain area is a quick and easy thing you can do to help keep your Refill Station's drain system running properly. Below is a simple procedure that will only take you 1-2 minutes.
1. Lift up and wipe down the metal grate and set it aside.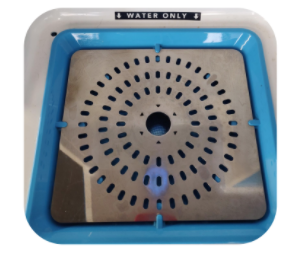 2. Remove the round drain mesh screen and wipe down the blue catchment tray and area.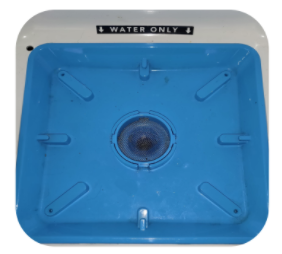 3. Rinse out the circular drain mesh, make sure all small particles that have been caught in it are removed.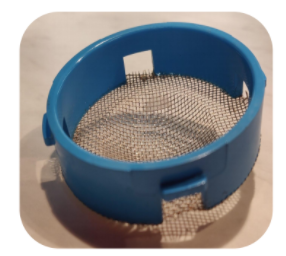 4. Presh the circular drain mesh firmly back into place, and put the metal drain plate/grate back ontop of the blue catchment tray.
If your Refill Station is still having issues draining after following this procedure, try cleaning out the rear in-line drain screen using this guide.