The FloWater Touchless Dispense Pedal has been designed to allow easy dispensing of FloWater without having to touch the Refill Station with your hands.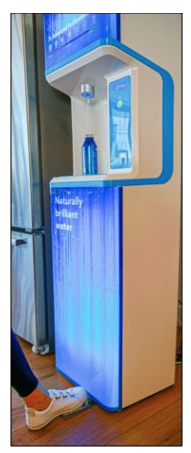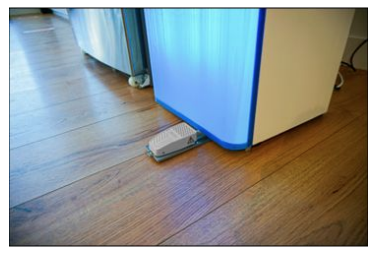 The FloWater Foot Pedal can be added to your existing or installed along with a new FloWater Refill Station!
Installation
The FloWater Foot Pedal must be installed by one of our expert FloWater technicians. Installation typically takes 30-60 minutes.
Operation
Simply depress the pedal with your foot and FloWater will begin to dispense from the nozzle. The FloWater Foot Pedal will behave the same as if you were to press the Hold to Fill button on the panel.
Price/Cost
Contact the FloWater Support Team to get a price quote to add a FloWater Foot Pedal to your Refill Station.
NOTE- The FloWater Foot Pedal will not activate any of the preset dispense volumes or hot water. The touch panel must be used for those features.
Caution!
Please be aware that the foot pedal will extend 6 inches from the bottom of the Refill Station and may present a trip hazard.